Lavender Growing Guide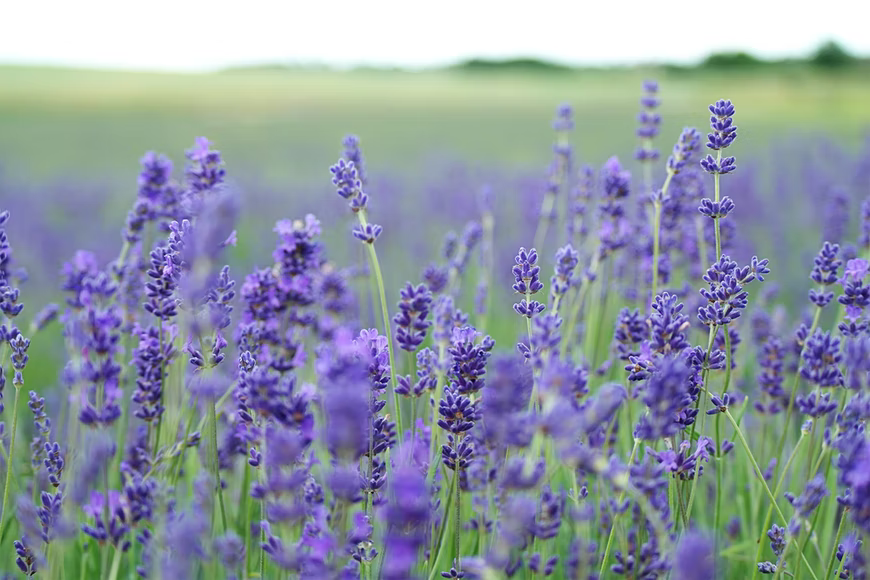 A shrubby perennial known for its beautiful purple flowers and delicious aroma, lavender is popular in America due to its ability to withstand drought and heat. It's also amazing in teas and desserts! Explore our tips for growing lavender in containers to help ensure the health and vitality of this plant.
Getting Started
We recommend planting your lavender in the spring, waiting until any chance of frost is gone. You can plant them in raised beds, in the ground, or in nearly any type of container. Find a place with plenty of sunlight and cover the roots in well-draining soil with a pH of about 7. You may want to mix your native soil with some compost to jumpstart the growth.
If you're growing lavender in containers, regularly fertilize lavender to promote bloom growth and prune regularly. You can harvest the stems once they're large enough to use, but don't cut more than ⅓ of the plant at any one time.
When growing lavender in pots outdoors, you'll need this quick list of tips to double-check their condition throughout the year. Keep track of the light, weather zones, and common diseases that may affect your plants here.
With these tips, we guarantee that you're ready for growing lavender in containers! Find more gardening advice for other plants, herbs, flowers, and vegetables when you visit our Growing Guide Home.